Pineapple Peach Riesling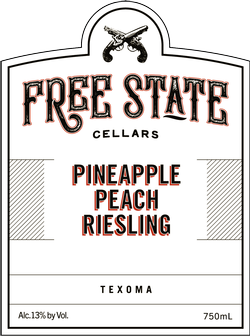 100% Texas Riesling, Pineapple Peach is full of round aromas like pineapple and peach and offers a crisp, semi-sweet finish, very floral with honey overtones. Subtler flavors of lime, apple, and apricot and expressive florals of jasmine and citrus blossom are balanced with a touch of minerality.
This luscious, sweeter style of Riesling is particularly well suited for Asian inspired, spicier foods and even dessert.