January 12, 2022 | Recipes & Pairings | Shannon Ezekiel
Chef Ezekiel's Classic Cajun Chili
This recipe is one I have adapted from my Cajun-French roots. It's packed with spicy notes and punches of juicy freshness! This Texa-Cajun mashup is exactly what you'd expect without the hefty load of gluten and dairy. The only thing that could make this big, steaming bowl of southern-inspired chili even more rich and enticing is our bold red wine, Tempranillo. This fruit forward, medium bodied red is smooth enough to handle the spice and strikes the perfect balance between acidity and tannin content.
Click on the photo and try the recipe yourself! P.s. Don't forget to tag us on social media! - Chef E.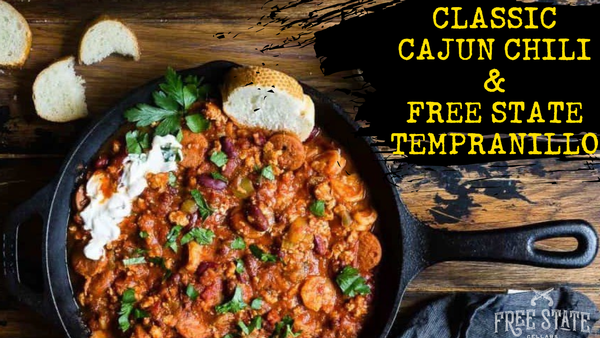 Comments
Commenting has been turned off.